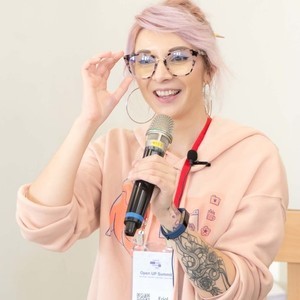 Eriol Fox
Co-Host of Sustain Open Source Design
Eriol has been working as a Designer for 10 years working in for-profits and then moving into NGO's and open source software organisations, working on complex problems like sustainable food systems, peacebuilding and crisis response technology. Eriol now works at Open Food Network and is part of the core team at Open Source Design and Human Rights Centred Design working group and is working towards a Comp Sci Phd at Newcastle university researching how designers are involved in humanitarian focussed OSS.
Eriol is a non-binary, queer person who uses they/them pronouns. Their non-work time is spent playing video games, table top rpg's, gardening and reading.
Eriol Fox has hosted 28 Episodes.