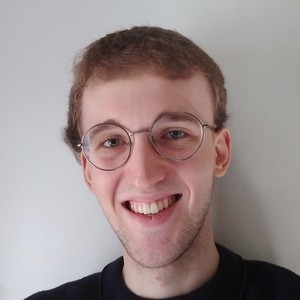 Justin W. Flory
Co-Host of Sustain Open Source Design
Justin W. Flory is a creative maker. He is best-known as an open source contributor based in the United States. Since he was 14, Justin has participated in numerous open source communities and led different initiatives to build sustainable software and communities.
Starting in June 2020, Justin joined the UNICEF Office of Innovation as a full-time Open Source Technical Advisor. In this role, he supports the UNICEF Innovation Fund and other open source activities within the Office of Innovation. He provides support service and mentorship to cohorts of diverse start-up companies and teams hailing from five continents. At the Innovation Fund, Justin provides hands-on technical mentorship, support services, metrics assessments, and sustainable design for scaling open source communities.
Justin W. Flory has hosted two Episodes.
June 15th, 2021 | 38 mins 53 secs

Abraham Jr. Agiri joins us to talk about how we, as designers, interface with open source in a sustainable way, how we integrate into different communities, and how we, as coders, work with other designers.

January 29th, 2021 | 25 mins 27 secs

The introduction podcast for Sustain Open Source Design, covering what open source design means, why it is important, who are panelists are, and how we plan to cover these topics in future episodes.