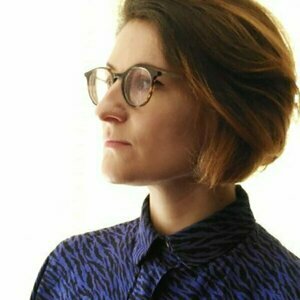 Lozana Rossenova
Special guest
Lozana Rossenova is a digital designer and researcher based in Berlin. She is currently an Associate Researcher at the Open Science Lab in TIB Hannover, working on the NFDI4Culture project for a national research infrastructure of cultural heritage data. Lozana is particularly interested in working with open-source and community-driven approaches to digital infrastructures, which organize, store and make knowledge, and different ways of knowing, accessible. She worked extensively with Wikibase, a FOSS suite for managing linked open data, and associated Wikimedia communities for her PhD research with Rhizome (NY) and the Centre for the Study of the Networked Image (London). She is a co-founder of the Wikibase Stakeholder Group, and a member of the Steering Committee of OpenRefine, a widely-used FOSS tool for data wrangling.
Lozana Rossenova has been a guest on 1 episode.
March 29th, 2022 | 37 mins 57 secs

Lozana talks about her journey of her background in digital design, her role at the Open Science Lab and Wikibase, and details the importance of advocating for other designers.