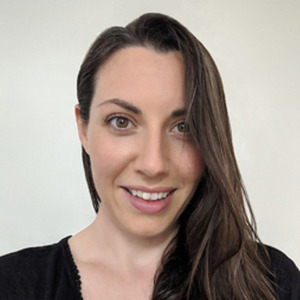 Kelsey Smith
Co-Host of Sustain Open Source Design
Kelsey's design practice is informed by a background in art, business, and teaching, as well as her time living in Kenya, Korea, Spain, and now Germany. Since starting at Simply Secure in 2020, Kelsey has drawn on these experiences to inform her work exploring institutional trust with data collection, simplifying digital security practices, and serving diverse communities through participatory user research. Kelsey's toolkit as a UX designer encompasses information architecture, wireframing, workshop facilitation, need-finding research, usability testing, interactive prototyping, and user interface design. Her work has ranged from browser extensions protecting against phishing to tools that help human rights defenders safeguard their security. In her time with Simply Secure, she has worked with organizations such as Amnesty International and Mozilla. A native of Michigan, she has called Berlin home since 2018.
Kelsey Smith has hosted one Episode.
January 4th, 2022 | 41 mins 55 secs

Lucie Wu, Saptak, and Sadie share about how design and development interact with each other, and the challenges they faced during the collaboration.