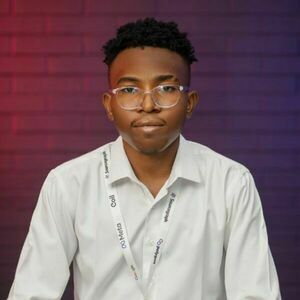 Isaac Sixtus Chizaram
Special guest
Isaac Sixtus Chizaram is a Brand Experience Designer with over 5 years of professional experience in Design and a track record in brand communication, community management and marketing design on a global scale.
He is currently working with Flipside as a Brand Designer. Currently serving as a Core Team Web3Afrika, Council member for CuratorsDAO, Visual oversight for NEAR Protocol's Guild of the Year "Human Guild"
He has given talks/workshops at design/OS conferences around the globe at UX Professionals Washington, Modern Frontends Excel London, Open Up Summit Asia, iMakeFOSS, Friends of Figma Nigeria, FOSSASIA Singapore, FOSDEM Belgium, CoscupXRubyConf Taiwan, Modern Frontends London and among many, he was one of the program members of the DrupalCon North America ,Track Board Drupal Con Europe, Creative Discourse, and various other communities empowering Africa and the world.
He has contributed to Drupal, Linux Foundation Public Health, Indian Open Source Organization, Python, Open Source Design
Isaac Sixtus Chizaram has been a guest on 1 episode.
June 20th, 2023 | 37 mins 15 secs

Isaac takes us through his journey into open source, his work as a brand experience designer, his design philosophy, and how he plans to integrate storytelling into brand designs.