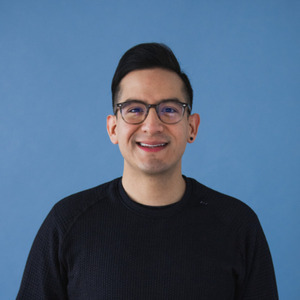 Ricardo Vazquez
Special guest
Ricardo is a Senior UX Manager at Wealthsimple. The core focus of his work is to bring UX leadership to the Trade, Invest, and Crypto product mandates. HIs team achieves this by advocating for users, bringing stakeholders along the design thinking process and methodology, and constantly iterating based on insights achieved. Throughout his career, he has garnered craft and leadership experience designing and leading teams at companies such as Shopify, Mozilla Firefox, FreshBooks, and 500px. Ricardo has been teaching for 6 years now and has loved every moment of it. His evergreen career goals are to lead with kindness, to share courage with others, and to find happiness not in the goal, but in the pursuit of it.
Ricardo Vazquez has been a guest on 1 episode.
March 1st, 2022 | 38 mins 28 secs

Ricardo tells us what brought him into the world of open source design, how he brings his curiosity and sense of sharing to design, and how he sees open source design as a community.