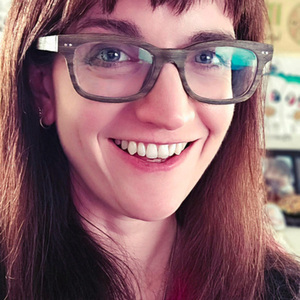 Máirín Duffy
Special guest
Máirín is a senior principal interaction designer at Red Hat and a member of Fedora's community design team. A recipient of the 2016 O'Reilly Open Source Award, Máirín has over a decade of expertise in user experience and design in Free/Libre and Open Source Software (FLOSS) communities. Her portfolio includes a wide range of designs for FLOSS including Podman Desktop, the ChRIS project, Mailman/Hyperkitty, Anaconda, numerous components of the Fedora project infrastructure, Spacewalk, virt-manager, the GNOME desktop, as well as other projects such as the SELinux and Container Coloring Books.
Máirín Duffy has been a guest on 1 episode.
July 18th, 2023 | 36 mins 18 secs

Alonso discusses Penpot's origin and community involvement, Máirín's insights on open source design and her project Podman Desktop, and Martin's experience as an Independent Developer in Inkscape.